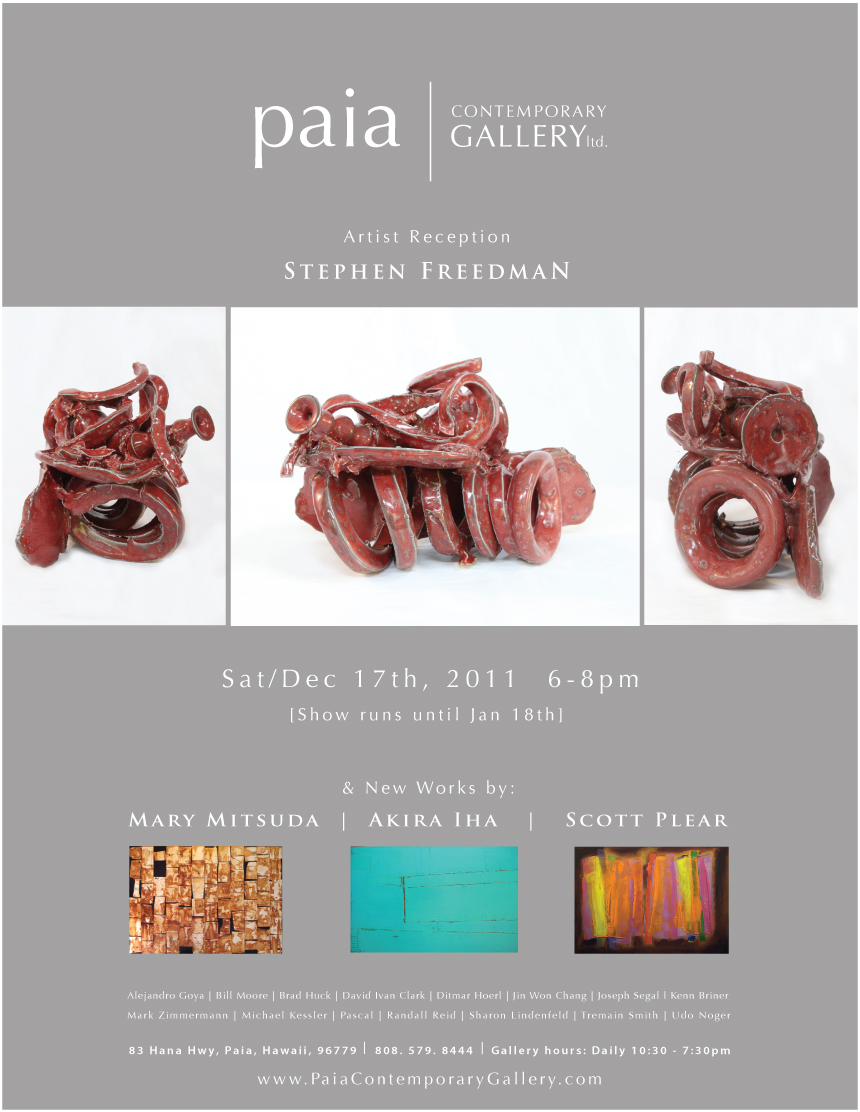 Abstract Ceramic Sculptures by Stephen Freedman
Join us, this holiday, Saturday December 17th, from 6-8pm for our Artist Reception.
Featuring Stephen Freedman's new abstract ceramic sculptures (Ceramist, Big Island, HI)
& new paintings by: Mary Mitsuda (Painter, Oahu, HI); Akira Iha (Painter, Maui, HI); & Scott Plear (Painter, Vancouver, Canada)
If you're unable to be with us, visit us online at: www.PaiaContemporaryGallery.com
t: 8 0 8 – 5 7 9. 8 4 4 4
83 Hana Hwy, Paia, HI, 96779
About The Artist
Stephen Freedman's abstract ceramic sculptures have been widely commissioned and exhibited both at international and national galleries. His  abstract sculptures have been featured in over 100 exhibitions since 1983 and now reside in many public, private and museum collections including the Los Angeles Country Museum of Art, West Australian Museum of Art, The Getty Museum, Westin Hotels and Art Institute of Boston to name just a few. Stephen Freedman is also a published author and the chief editor of HI ART Magazine – Hawaii's contemporary art publication.
---