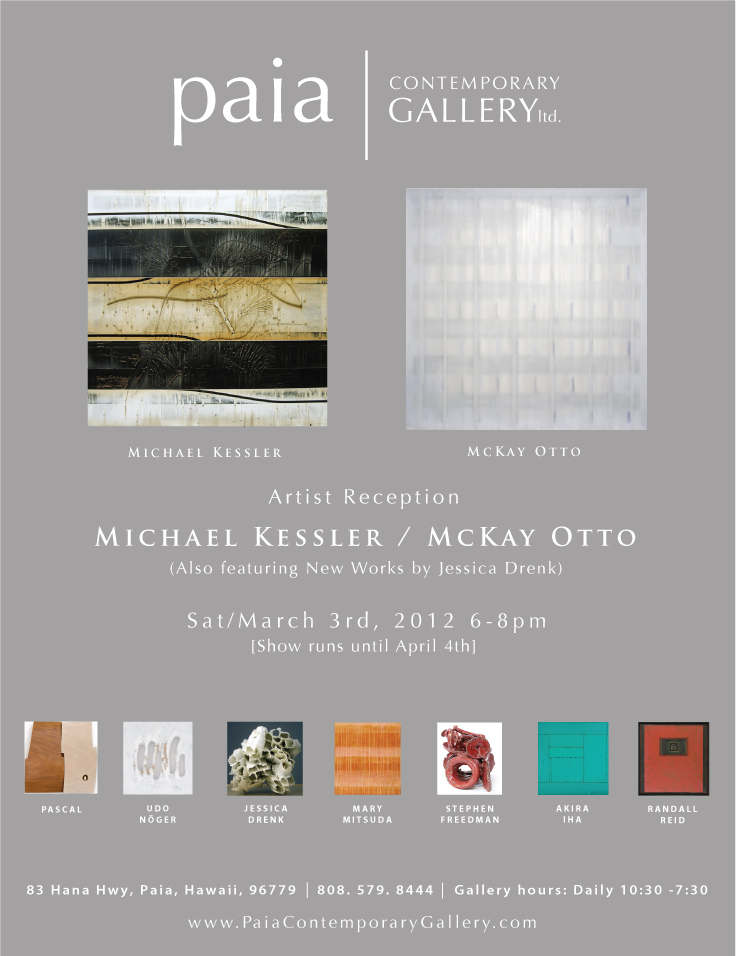 Abstract Artists McKay Otto & Michael Kessler
It's time for our first Art Opening Exhibition of 2012!
We welcome you to join us SATURDAY, March 3rd (6-8pm) for our Artist Reception. On that evening we are looking forward to unveiling the new work by abstract artists McKay Otto & Michael Kessler. Appetizers and drinks will be served.
Paia Contemporary gallery has been working closely over a period of 6 months with our abstract artists. The outcome is a stunning art collection composed of 20 pieces that are now available for you to see in person at our Paia art gallery or on our website.
For updates on our Paia art exhibition this coming MARCH, follow us on Facebook.
Thank you, and we look forward to seeing you at Paia Contemporary Gallery on that evening!
---